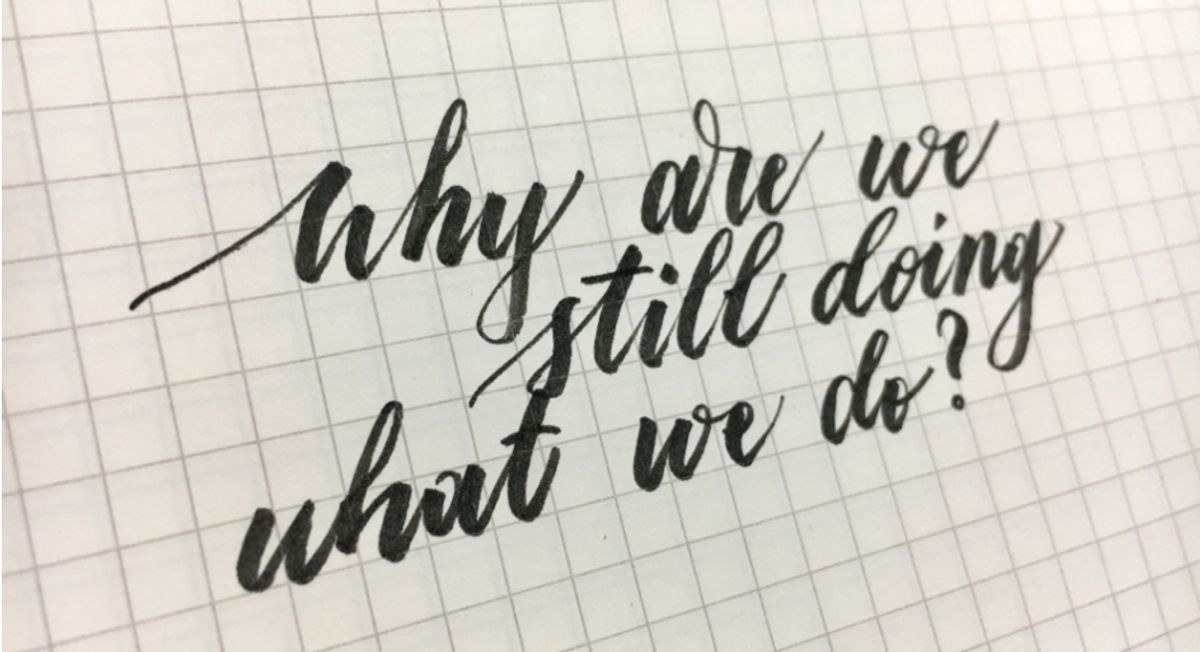 Hi. I'm Cher from Lurveau.
You've probably have spoken to me and have heard my grandfather's story, online or offline. We've been in this 'rescuing vintage eyewear' journey officially since year 2014 April and we are still moving forward in steady steps.
Since 1961, our grandfather, late Mr. Chin Yee Tam, also the founder of our company, has started his journey in the optical business in Johor Bahru. The optical shop then named Star Optical was one of the 4 optical shops around downtown of Johor Bahru serving the locals. Slowly through years of hard work, together with Grandma May (now 82yo - a professional fish doodler of MimiMay), they have grew their business well and started to wholesale eyewear to optical retails all over Malaysia and also export to neighbor countries.
During their prime time, our grandparents will go on business trips together to purchase OEM high quality eyewear from manufacturers in Hong Kong, Japan, Korea, Milan etc. It all worked out well for one decade or two until cheap China mass production of fashion eyewear started taking over the market. The optical trading business became more and more competitive. People start comparing prices instead of quality. There are fewer demand for expensive quality imported eyewear and China mass productions are selling very fast. So slowly our trading warehouse were selling mainly China mass productions and the high quality eyewear became dead stock, quietly sitting in the warehouse for more than 30 years. Due to heavy competition in the wholesale business optical trade, our trading business slowed down and it was diverted to other sector.
It's not just sad story all together because I thought that we could learn from what happened in the past. When grandfather passed away in year 2011, we cleared up the warehouse and found many dead stock eyewear. Left over China mass productions were easily identified as waste as they were rusted and became brittle. On the other hand, the high quality eyewear simply looks brand new. It was as if they were quietly sitting in the corner of the warehouse with pride, waiting patiently to be discovered. The quality of an item doesn't lie. Time has proven how long it could last. That's what 'authentic vintage' means to us. Not big brand names, but simply real solid workmanship.
In remembrance of Grandfather's hard work and perseverance, I've started the brand Lurveau - Love You to mark a brand new start of the business. It took us 2 years to plan and clean these precious beauties. We have also tried many platforms to showcase our rare items.
Many have asked us 'what are you going to do when these vintage are sold out?' You know what. I am on a journey of learning new skills everyday so I can prepare for my future. I don't believe in machinery taking over all productions. I believe that we, people from this generation should be hungry to know and learn about how things are made and learn new skills that cannot be replaced by machines. Our generation needs to understand that fast fashion and trends are not all so cool when you start realizing how much toxic and waste it is generating. It all falls back to a bigger picture. We need to start taking things slow and making long lasting toxic free items instead of mass generating things that we don't really need.
Lastly, we really encourage you to pick up a pen and start writing, or head to your nearby handmade workshop to learn how to make your own skincare products or gifts for your loved ones. All these little skills will change your thoughts and you will love yourself a lot more.
I hope our grandfather's story will somehow inspire you to live a more fulfilling lifestyle. Because after all, we all matter.
Update: Grandma May left us on August 28, 2019. Mimimay x Lurveau Collaboration items can be found in our store.
Link: https://www.lurveau.store/collections/mimimay-x-lurveau-collaboration
If you have any questions or are still curious about things. Do drop a message and we will get back to you soon.
Purchase our authentic vintage eyewear:
Lurveau Official Store: (Link: https://www.lurveau.store)
PeppermintZakka Shopee Store:
(Link: https://shopee.com.my/peppermintzakka)
Much love,
Lurveau from Cher